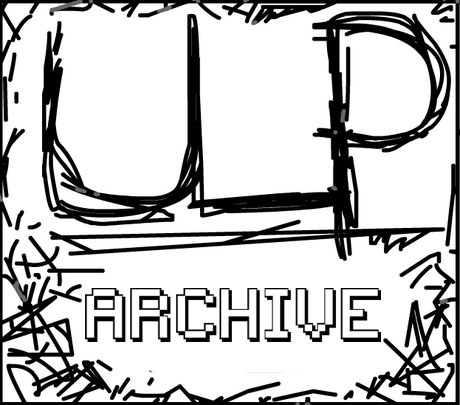 The Underlined Podcast - Episode I - Flying Nun.
A great episode, no music this week, I couldn't do it. I am joined by Ciaran and Ieu. I'm a little bit ill, so I will be coughing and such. Some loud microphone problems, because we're all in one room we have to pass it round. It's half an hour long. Hope you enjoy.
News & Reviews
Finn talks about Road Hogs
Office Appliances -We review multicoloured Stockwell brand paperclips.
My answer phone message - Ieuan sends me a strange voice message, while I'm out.
Spider Time - We have a new and improved Spider Time theme tune! This week it's the Brown Widow Spider.
Scientist of the Week - Hubert Humphy, the 38th Vice President of the USA, but unfortunetly no information on his scientific glory.
Ieuan's Fictional People Who Have Problems - Ieuan makes up a guy who's a 61 year old teacher, or something. His Gopher is up for ransom.
Nick's Done it Again - We yell at Nickelodeon for making a Purple & Brown Special, and they offend the supposibly Japanese Irish Team.
Fags on MSN - This week the fags are Kirsty and Jonny, our previous host.
Skit Bit - Our first skit, starring a Spaceman and a Knight. And a bit of a Cowboy. We think it's funny.
And a hilarious surprise segment at 27:00!
Music Discussion - We talk about our favouirte bands.
Shout Outs - Mine is to Charlie, love you, Finn's is to Steph, woo! And Ieu is to his bro, Kieran, he has no one, jk winking.
Links: the offical website www.underlined.co.nr and the podcast site, underlined.podomatic.com
ENJOYEERRR!
MC